Age of Mythology Gold Edition - PC
Listed by Members of Beer Passions
Calling All Video Game Players! Like The Video Game Site Library?
Help Spread The Word...Tweet Our Crazy Awesome Awesomeness!
Return to Video Game Library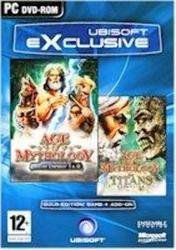 (click to view game on amazon.com)


Microsoft Games

Play in a 36-scenario, single-player campaign that allows players to take part in an epic mythological tale, inspired by a number of popular myths.

People who list this game:



Return to Video Game Library
Recommended Beer Sites
Beer Reviews
Beer Information Sites
Goin' Out!
Home Brewing
Online Dating Sites
Connect
MicroBrews
Webcam Sites
Personals / Chat Sites
Funny Sites